08 March 2023
A Stress-Free Guide to Booking Escorts in Dubai
Are you looking to enjoy all the luxury Dubai offers with a gorgeous escort by your side? Unsure of the laws, etiquette and customs when booking an escort?
Here at International Deluxe, we have compiled an extensive guide to help you book escorts in Dubai stress-free!
Laws in Dubai
The legality of hiring an escort in Dubai is a tricky subject. It is not legal to hire an escort for sexual services. However, laws these days mean unmarried couples can stay in a hotel room together, so if you are discreet, you should be fine hiring an escort!
This is why we recommend you book through an agency such as ours! Not only do you have a selection of high-class Dubai escorts, but they also ensure discretion and privacy when they meet you in Dubai.
That way, you can enjoy your time in Dubai with an escort worry free instead of going out and looking for one and potentially getting caught.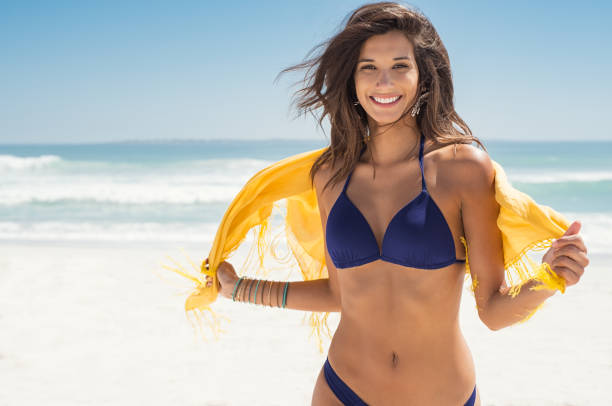 Guest Friendly Hotels
To ensure your booking with International Deluxe is seamless, we have assembled a selection of guest-friendly hotels in Dubai for you!
Whether you are looking for affordable options in the historic district of Deira or a 5* experience your escort will love, providing you with an elite experience is our priority at International Deluxe.
Fulfilling your Desires
Once you've decided where to meet your companion, browse our gallery of stunning Dubai escorts. We cater for a variety of desires here at International Deluxe. Whether you seek a dinner date in some of Dubai's finest restaurants or an intimate A-level service, our girls have you covered!
Not only will they provide a service that fulfils your wildest dreams, but they will also look incredible whilst satisfying you! If busty blondes are your type, Scarlette is the perfect pick! With her sweet smile and lusciously curvy body, you'll never want her to leave your side.
Alternatively, if you desire somebody to explore your naughty side with, our Playboy model Angelina Grey can travel to explore your deepest kinks and fetishes in Dubai. Whatever your desires, we have the right girl to make your time in Dubai memorable.
If you don't see the girl you desire or the service you have always wanted to try, let us know, and we will try to make it happen for you!
Do's and Don'ts
Do
Respect the escort's boundaries and do not pressure them into anything they are uncomfortable with.
Ask about any additional fees or services required before engaging in any activities.
Always use protection during sexual activities, and bring your own.
Follow all laws and regulations in Dubai, including no public displays of affection.
Be polite to your escort throughout your time together.
Don't
Bring any illegal substances to your appointment.
Attempt to record or photograph the escort or any activities without their permission.
Negotiate prices or services once you have arrived at the meeting.
Display any aggressive or abusive behaviour towards your companion.
Book an Escort in Dubai Today!
Feel ready to book an escort in Dubai? Once you have found the perfect companion to give you precisely what you need, contact us at +447378110301 to book!
Our Dubai escorts' rates range from £200-£600 an hour, depending on whether they offer a high-class service. All of our escorts will come to you wherever you are in Dubai.
So what are you waiting for? Discuss your booking in more depth and contact a team member at International Deluxe today to ensure a beautiful lady fulfils all of your long-neglected needs!